If you're looking for a good lunch option at MGM National Harbor, then consider the Joy Sushi and Sake special.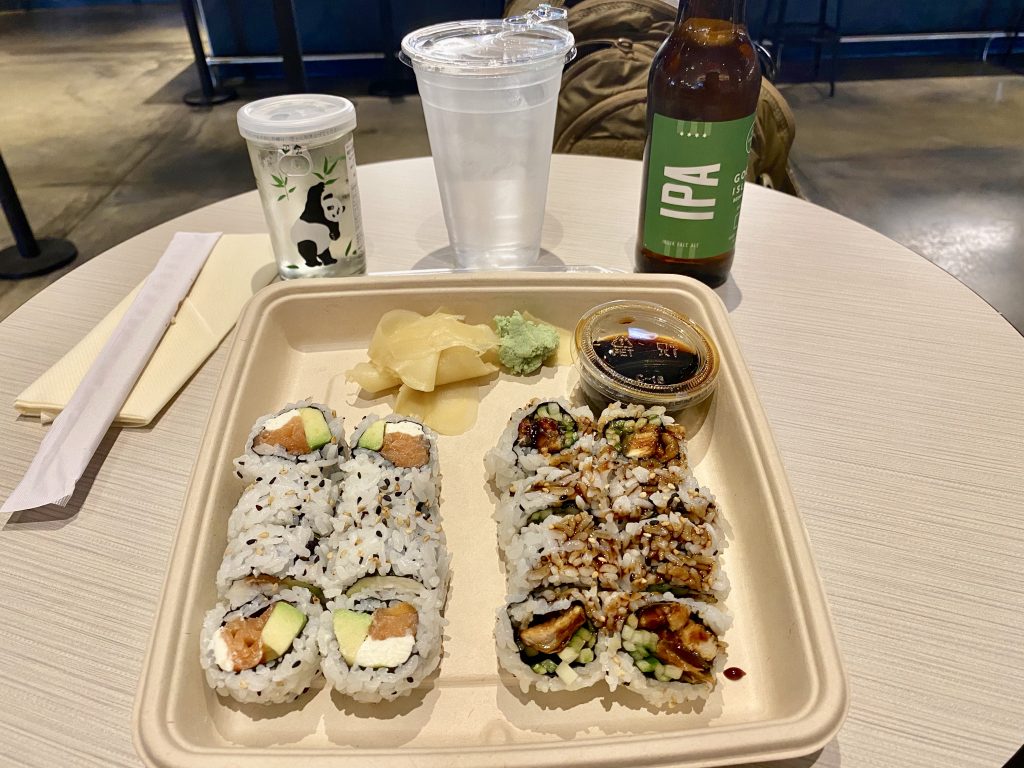 For $29, you get two sushi rolls of your choice plus a 4 oz cup of sake at Bento Sushi in MGM National Harbor. I chose the unagi roll and the Phily roll. Love the taste of smoked salmon and cream cheese as well as the taste of eel with sweet unagi sauce. And if you like unagi like me, then you can splurge on the decadent unagi-don
The sushi was fresh and filling and the sake was sweet and strong. What a tasty treat combo with a nice kick – perfect if you need a little late afternoon boost.