So I accepted my first container load. This isn't a port of port of Baltimore, but instead I was dispatched to an Army Reserve Base in Schuylkill Haven, PA. Yes, like many names in this funny-name state, it took a long time for me to learn how to pronounce it. The name means hidden river, and it was given by Dutch settlers who discovered its mouth hidden behind the Delaware River's League Island. The River is significant since it helped fuel the Industrial Revolution with coal shipped to Philadelphia via the Schuylkill Canal.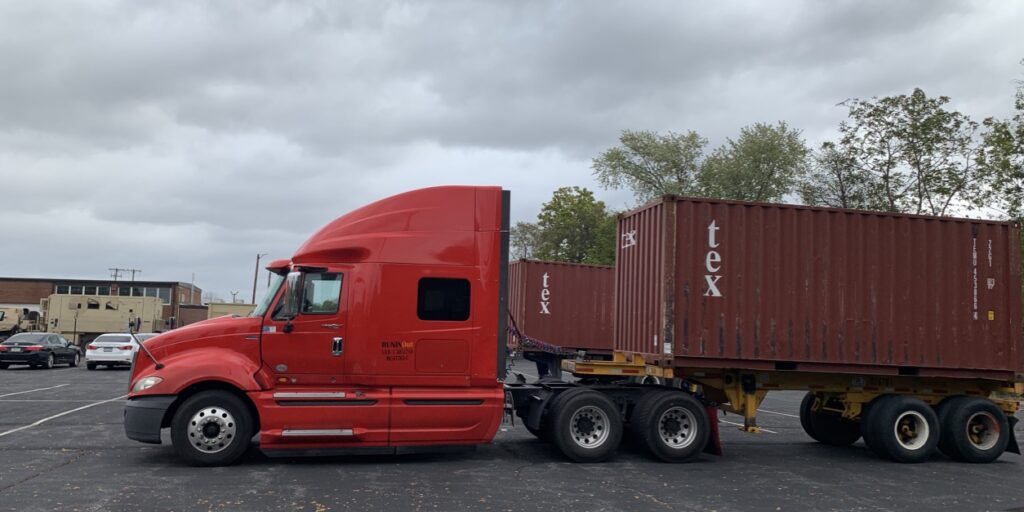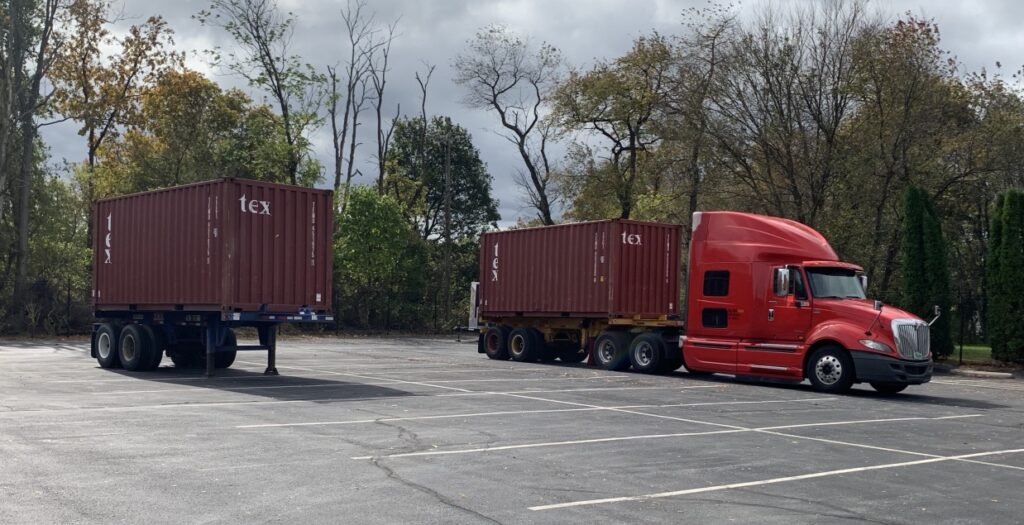 The Army pays well. It was only 200 miles from Schuylkill Haven to Newark and the broker was paying 700. But I had to bobtail almost as much to get there.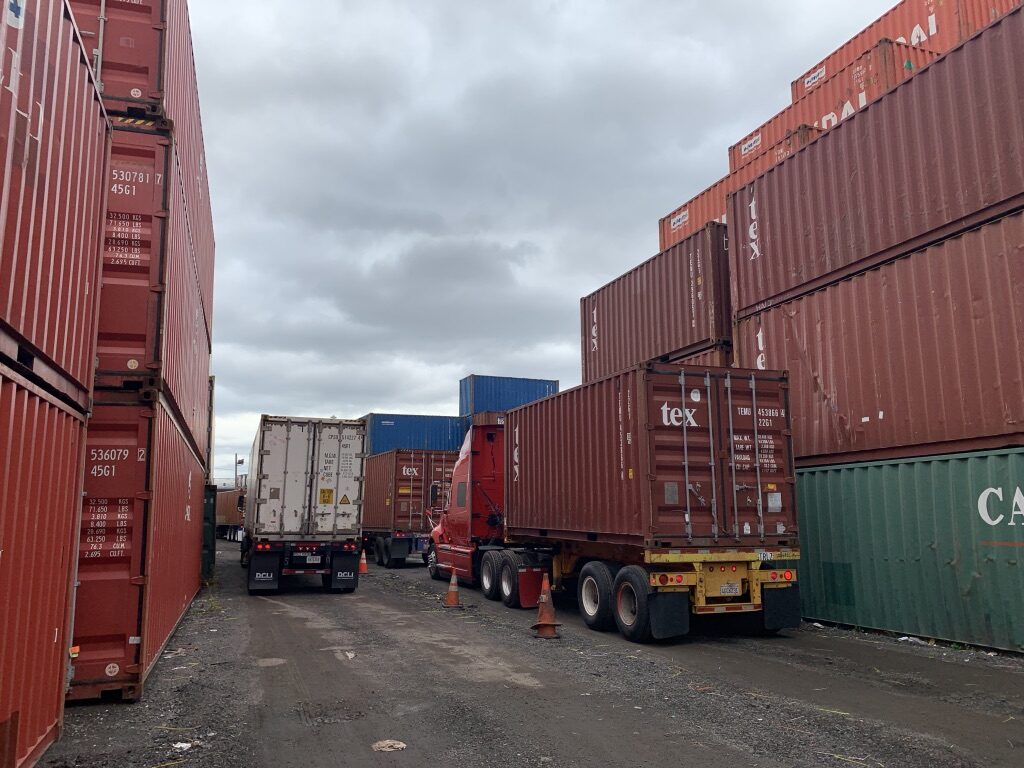 Delivering container to Integrated Industries, Newark. Had to line up behind several trucks to get off-loaded.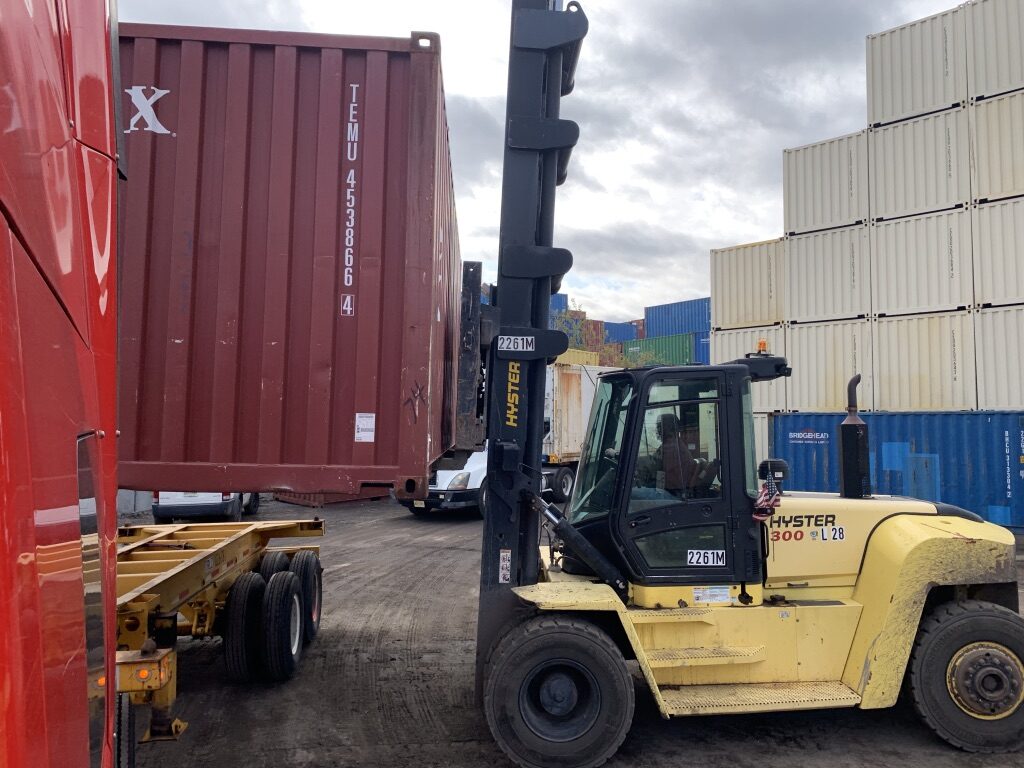 The containers easily can be secured or detached from the chassis via 4 pins on each corner of the trailer.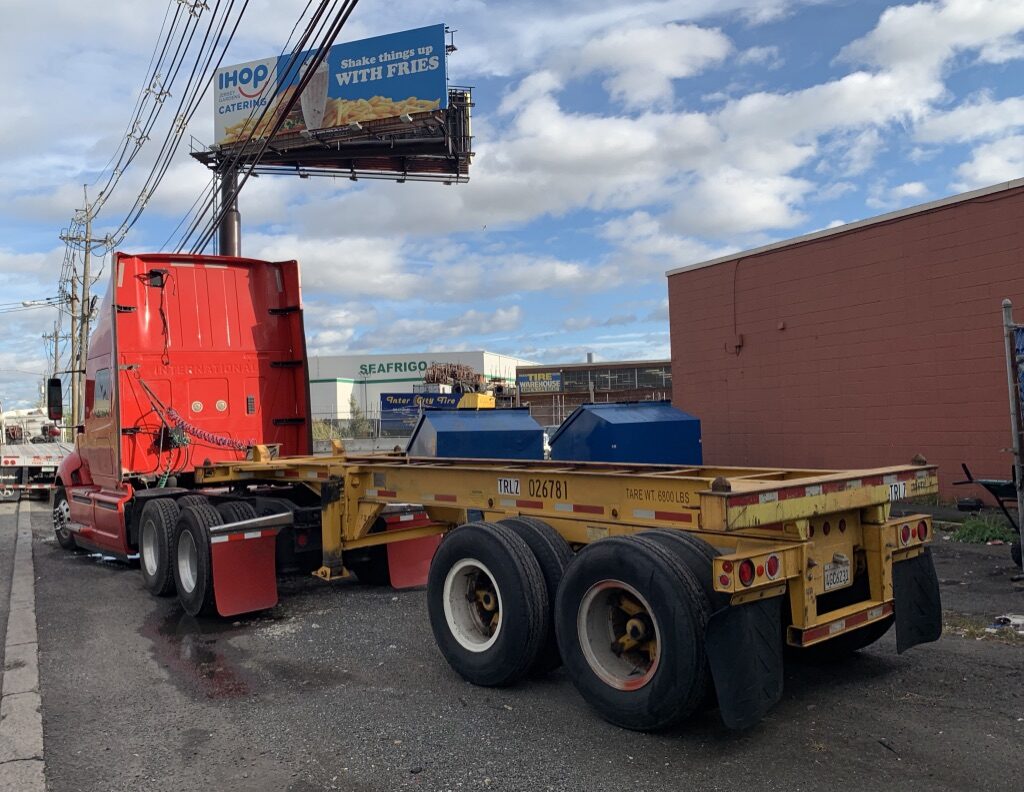 Here's the 20 foot chassis without the container. Thankfully, this wasn't a 40 footer – they are bulky and can tear up your tractor. Had to wait to take the chassis to Ironbound Intermodal in Woodbridge NJ the next day.