So I arrived at the port of Savannah ready to start the day, but unfortunately at the wrong gate.
"Bobtails must take Gate 5," the guard howled. I made a beeline to the right gate, showed them my TWIC card and CDL and hoped for the best. The guard printed out a sticker to wear on my vest.
I then veered right to the truckers assistance kiosk to make a phone call. You first go to the silver box phone and provide your PIN and registration. If there are any issues, they will print you out a trouble ticket and direct you to the black box phone to get it resolved. Once it's resolved, they will issue you a pick-up ticket with instructions to pick up your container.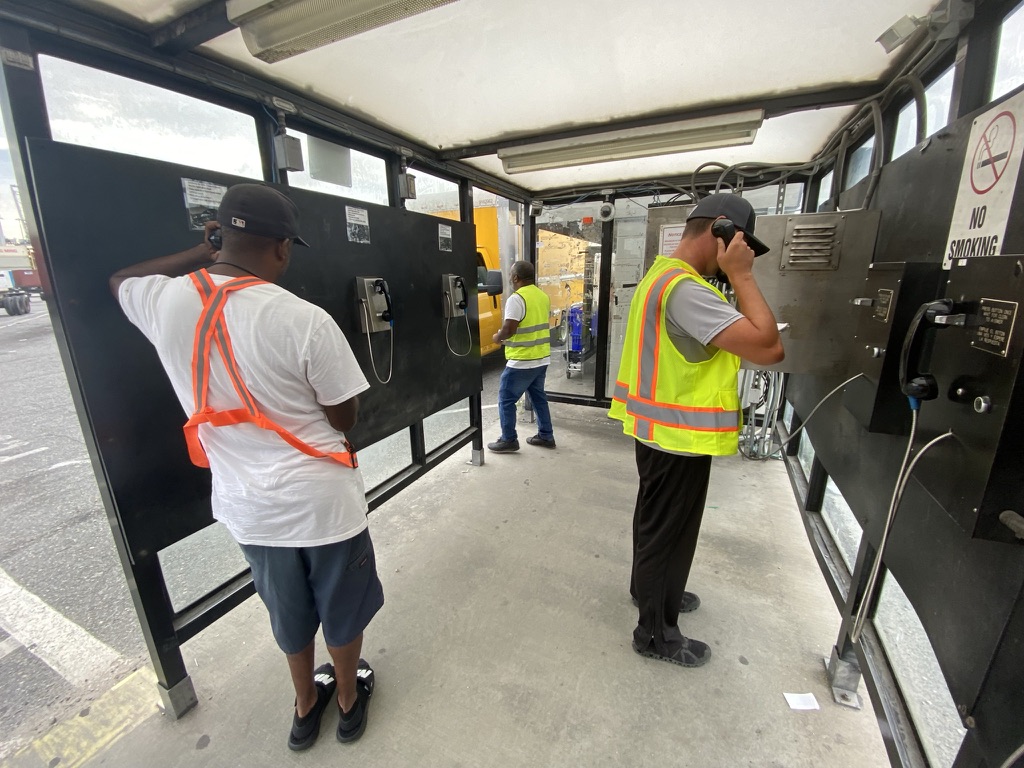 The chassis can be picked up at the the same spot. Couple up with the first chassis that meets your specs. It's important to get the right size chassis. If your ticket says 40 foot, then only pick up a 40 foot chassis (or a 40/45 foot). So you may have to wait, like I did. Luckily, a driver was generous to let me have his.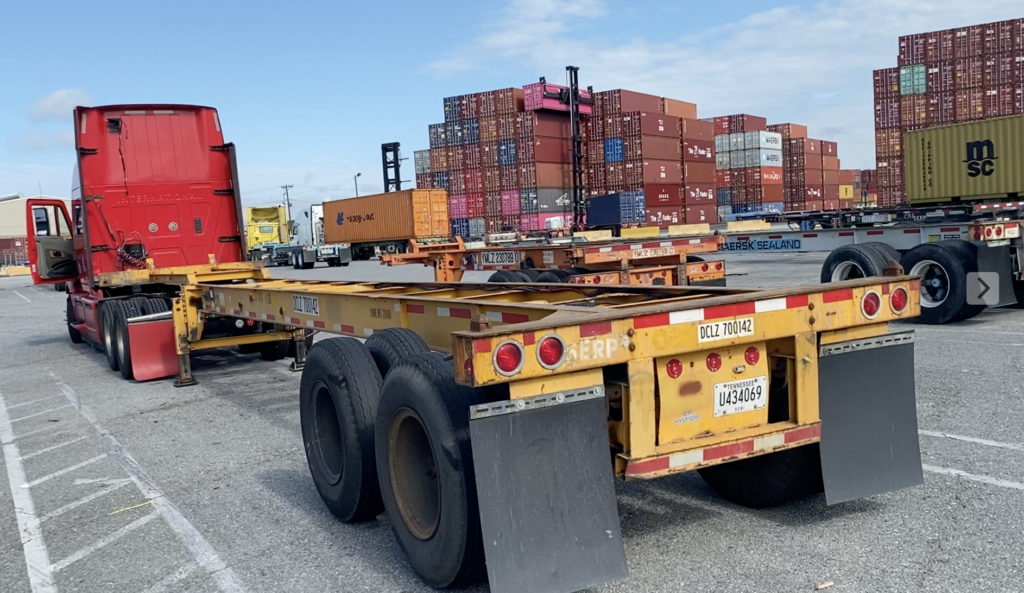 Many of the chassis may not be in the best shape, so make sure you do a thorough check of the tires, lights and glad hands.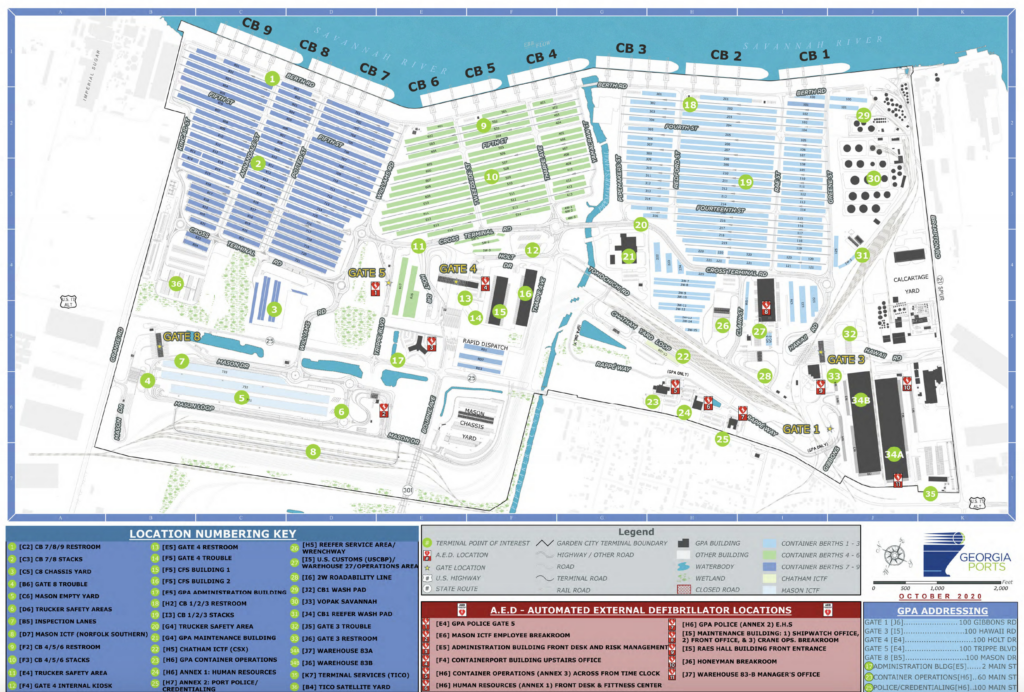 Next I navigated through the traffic jam to the Container Yard on 5th Street to pick up my container. The key was to find the right lane. You look at the first 2 numbers on your pick-up ticket. Once you enter the lane, then keep driving until you get to the next 2 numbers on your load ticket.
You stop and communicate with the crane operator using the phone on his box. He will tell you to move up or back down.
Once the container is on the chassis, you pull out so the truck behind you can proceed to his spot. This is when you lock up the container on the chassis on each corner. Don't forget to do this.
Then proceed to the gate and show them your load ticket. They will print out a new one for you and you're off to the races.
If everything goes smoothly, this entire process could take less than an hour. But if there are issues with credentialing, finding a chassis and get loaded, it could easily takes many hours.