I decided to visit the Sports Lounge to grab a beer and some WIFI. I opened my laptop and started typing away.
"You doing work?" asked Henry the bartender.
"I'm always doing work. But I'm writing in my blog, so I hardly call it work."
"What's the name of your blog?" asked a couple sitting next to me.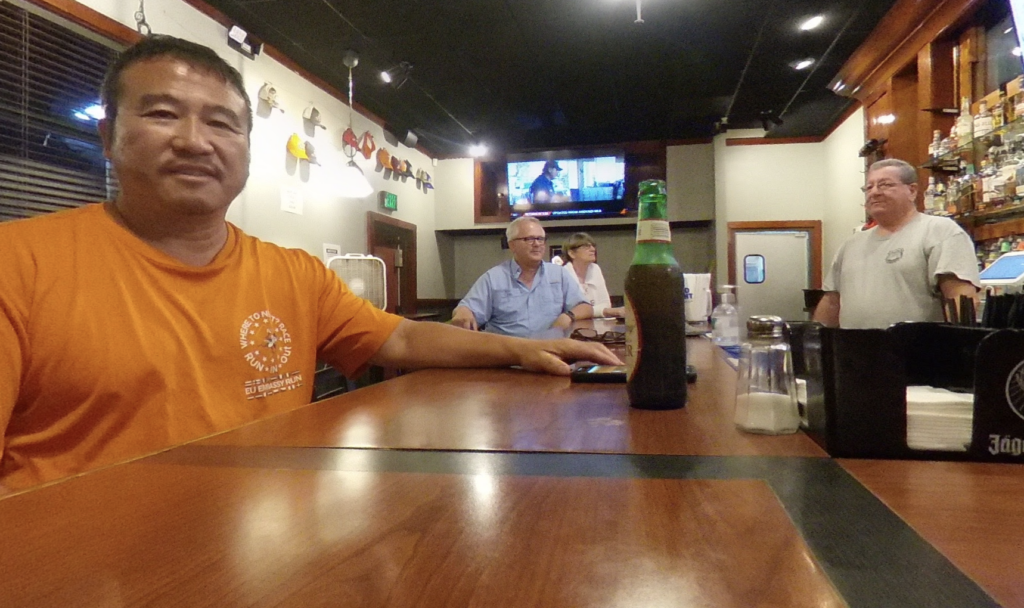 "I have two: Truckereater and Chito Peppler."
"Whoa, Chito Peppler, I haven't seen you since high school," stated a man across the bar. "I'm Mikel Littles."
"That's right Mikel. I remember you. You played football for the MCA Bucs."
I walked over and gave Mikel and a big handshake.
"Well, my husband and I travel a lot, and love to meet people, but I don't write," mentioned Beth. "We're from Raleigh and just passing by."
"That's cool, you should try blogging if you have a chance," I suggested.
"It's amazing how many people that you didn't know you know when you come to a bar," stated Henry.
"A customer dropped by a month ago and happened to be related to everyone sitting at the bar. Needless to say, he had a very nice weekend, because people took great care of him."
"How was truck week?" Mikel asked.
"Oh, extremely busy. We had over 50 performance trucks lined up in the parking lot. Everyone had a great time at the bar, shooting pool and showing off their wheels," Henry stated. "Can't wait till next year. Both you and Chito are invited."