In the early hours of March 3, 2020, truck driver David Winder was sleeping in his truck at the Western Express terminal at 7135 Centennial Place when he heard the eerie wail of a tornado siren. He looked out the window and saw the color of the sky turn dark, debris flying all over the yard. He heard a deep rumble then a loud whoosing of air. Because he was still bobtail and waiting to be assigned a trailer, he could attempt to make a run out of the path. Or perhaps he could seek shelter inside the brand-new multi-million dollar corporate campus building. Thankfully he made the right decision and stayed put. As his 20,000 lb truck began to shake uncontrollably, he could hear the top of his truck getting crunched like a run-over soda can. Glass and fiberglass was flying all around the cab, and all he could do for to hold on for dear life as prayed to God for safety. It would be a terrifying long night.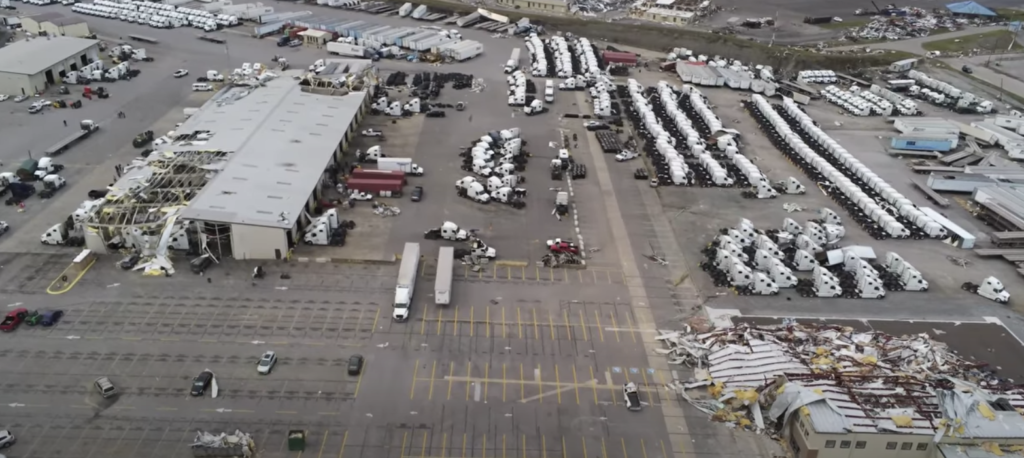 David was thankful that he survived with minor cuts and bruises. At first of light, he got to see first-hand the horrific damage in the yard. International and Freightliner trucks were pushed against each other like crushed boulders. The storm took out every bay in the mechanic's shop. Many of their airfoils were crushed and windows smashed, exposing their interiors to the ominous weather. Thankfully the body shop was still salvageable – With over 300 trucks and trailers damaged, they would be very busy for the indefinite future.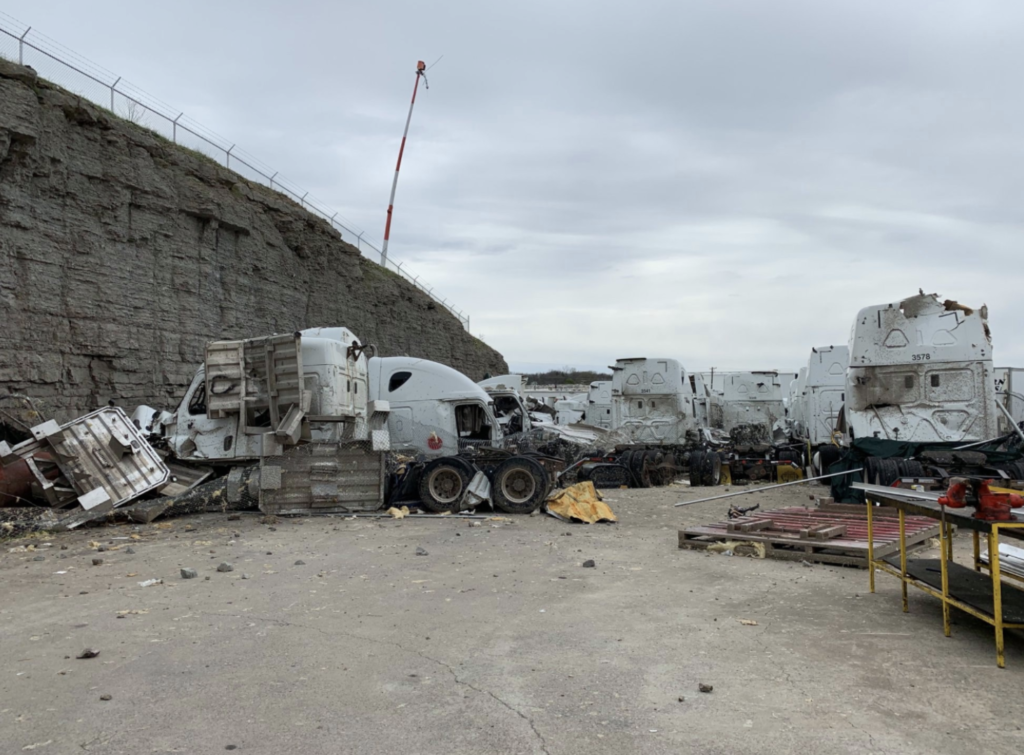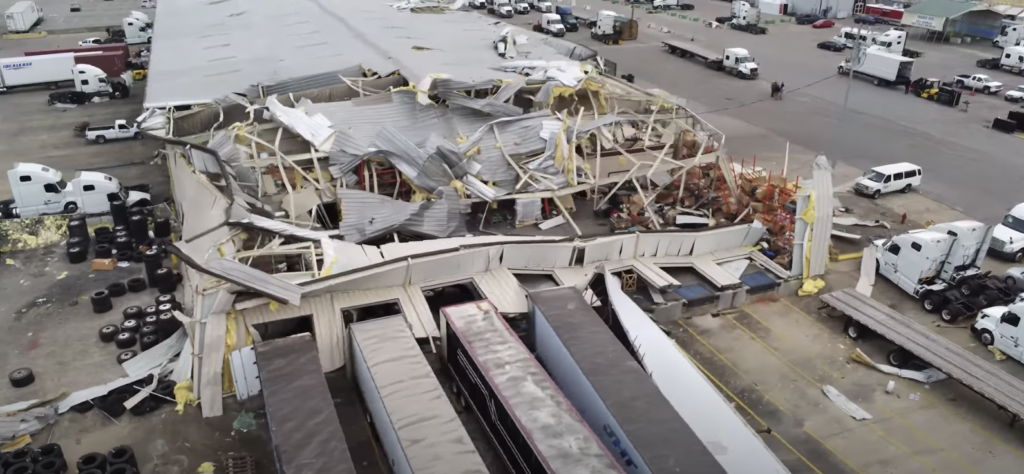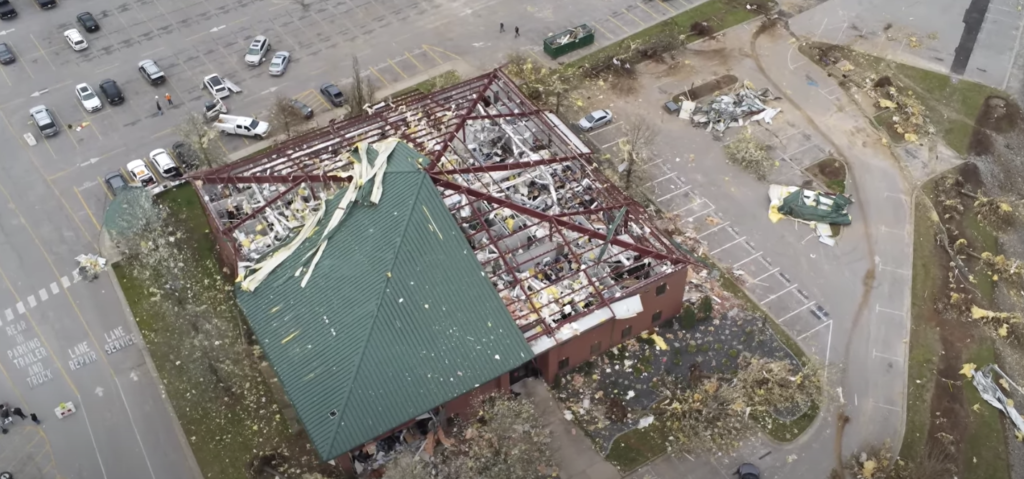 The multi-million dollar building that Western moved into six months ago was 2/3rds destroyed. The older building used as a recruiting office was also destroyed. In all, there was complete devastation to all three of Western Express buildings. Paul Weick, the CEO, and staff were on site assessing the damages.
"We are extremely blessed that none of our people were injured," said Weick. "My heart goes out to all the affected people in Greater Nashville."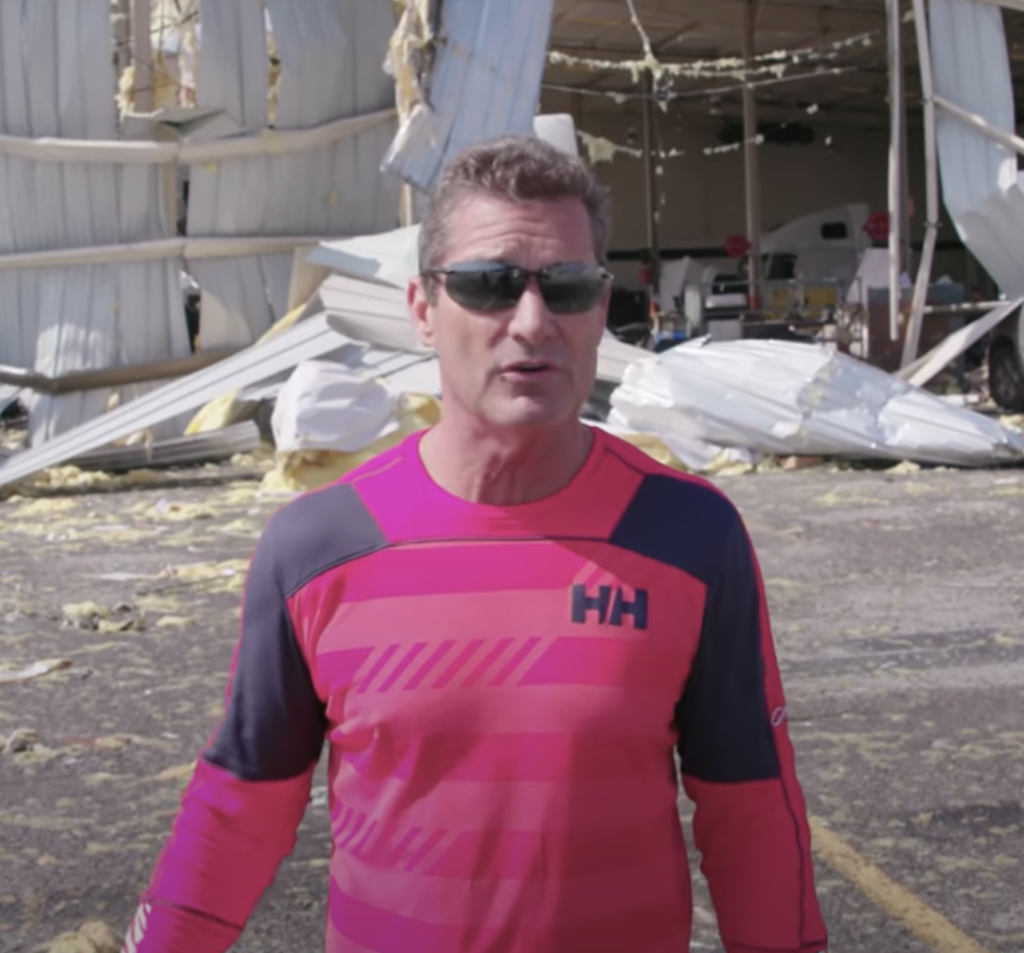 I'm extremely proud of our driving and non-driving associates for their proactive and positive responses. Backup servers are operational, trucks are on the road delivering freight, our fuel network is functioning properly, our payroll is been taken care of, and we have personnel at our outlying locations managing planning and dispatch. We are extremely grateful for the expressions of support from colleagues, customers and key vendors, who have offered us freight, locations for shop and operations, and other support. We are determined to serve our customers, our team, and the families who were affected. Some buildings may be down, but Western Express is not. "