After checking into the luxurious Quartz Spa Hotel, I asked the front desk if there's any good place for street tacos.
"Certainly, check out La Fábrica del Taco across the street," the pretty receptionist replied.
So after an obligatory dip in the jacuzzi, I dashed across Calle del Centenario to a bright, glitzy taco shop that all the locals rave about.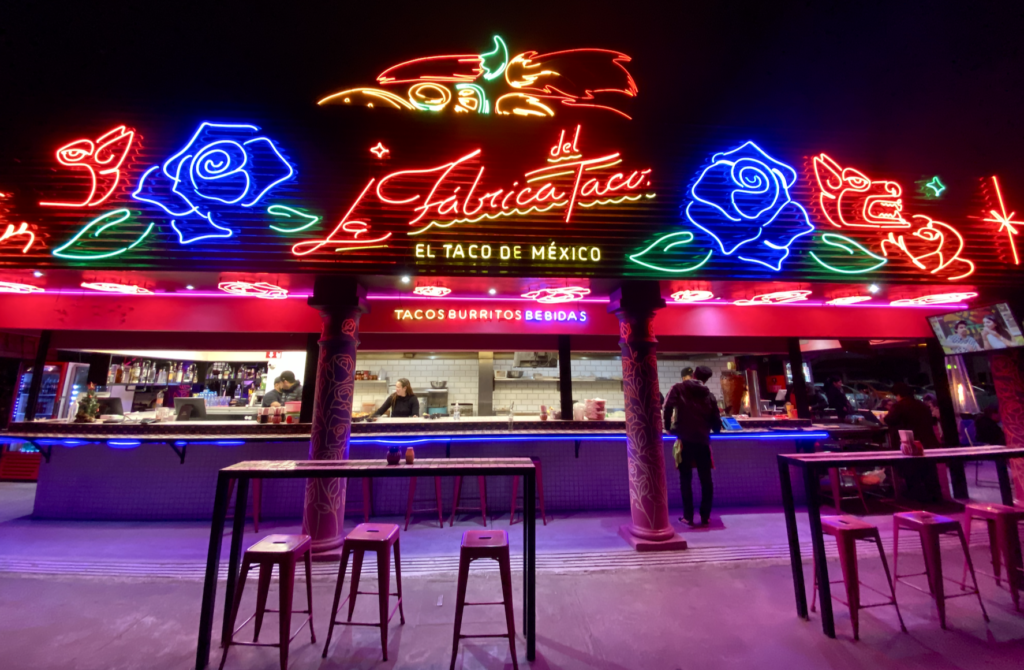 There were many options. Since I couldn't decide, I ordered the Asada, the pork Adobada and the Birria tacos on corn tortillas. Since I wasn't that hungry, I elected not to add the papas fritas.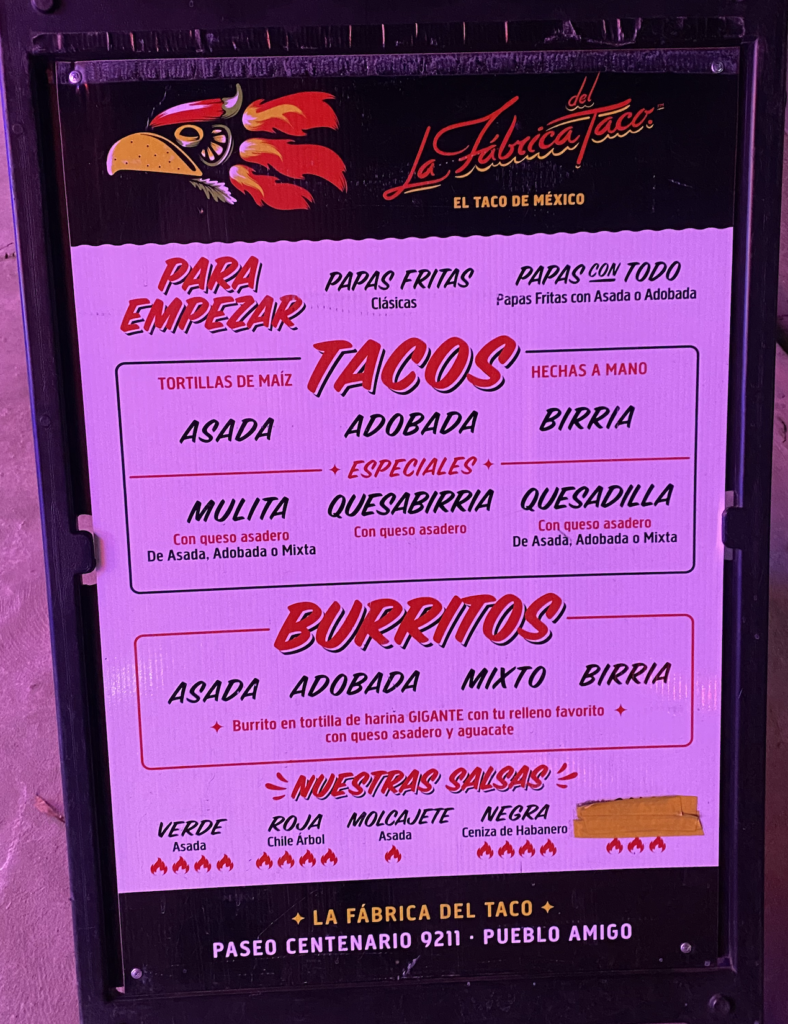 All three street tacos hit the spot bursting with incredible flavor. The carne asada was carved from a spit and was succulent and juicy. The Adobada tacos are definitely to die for. It was mixed with pineapple, orange, achiote and topped with guacamole. I dipped the fatty meat taco in fiery hot chili sauce and it was perfectly divine. This was a perfect dinner paired with a ice cold Modelo. And I definitely know where I'm coming back for almorzar manana.