After stopping at Homestead Air Reserve Base, we enjoyed an amazing dinner on Christmas Day at Lazy Lobster's in Largo. This is the first time, I've been to the Keys since I was ten-years old. We first stopped at the Kona Kai Resort Gallery before working up an appetite and flocking to Lazy's Tons of people from the Keys had the same idea, resulting in a two-hour wait list. So we opted for the patio and imbibed on happy hour specials – the best deals in town.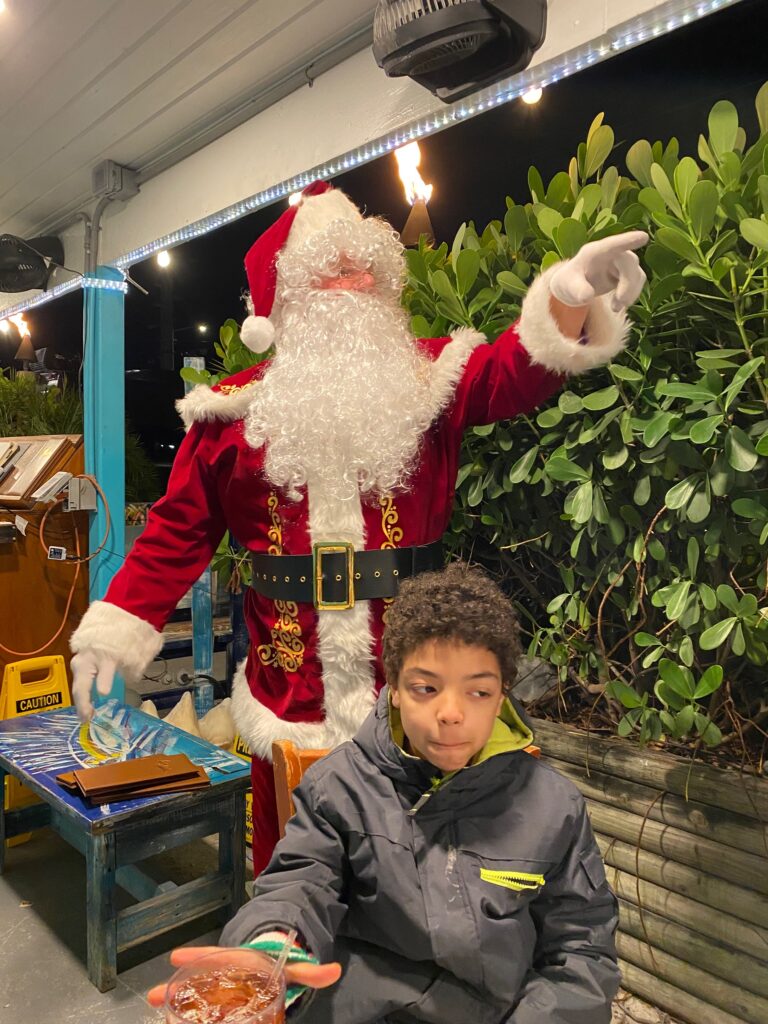 We ordered the crispy conch, conch fritters, peel and eat shrimp, mozzarella sticks, potato skins, fish and chips, conch chowder and French onion soup.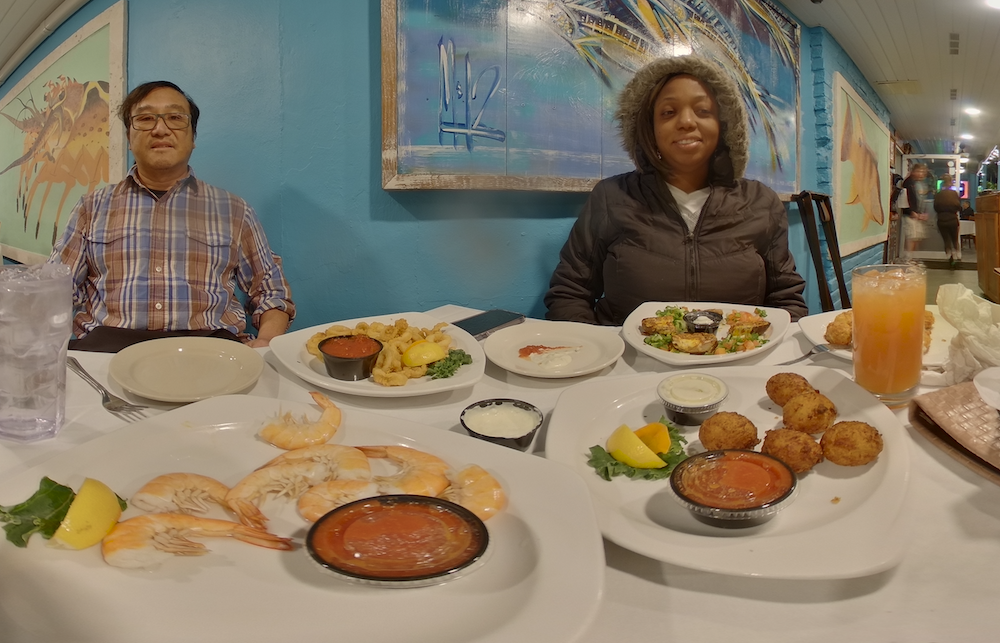 The seafood was fresh and delectable. The chowder was thick, chewy and warmed our hearts. This is our first Chirstmas together.