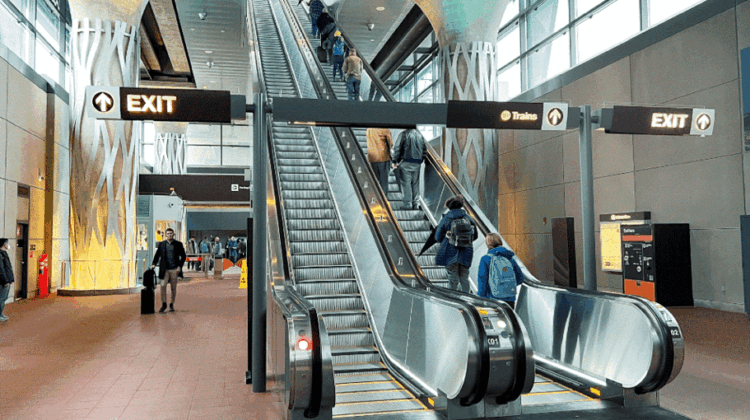 Photos by Jason Morenz
Metro officials are celebrating the first day of service on the Silver Line extension Tuesday. U.S. Transportation Secretary Pete Buttigieg joined Metro, airport, and elected officials in cutting the ribbon at the Dulles International Airport station Tuesday morning. Many speakers, including Sens. Mark Warner and Tim Kaine.
The opening of Phase 2 was pushed back multiple times due to issues with concrete and cracks in buildings and other problems. Earlier this month, Metro announced it had gotten approval to bring more of railcars back to the tracks, provided they perform rigorous safety inspections. That cleared the way to set the long-awaited opening date for the Silver Line extension for Nov 15.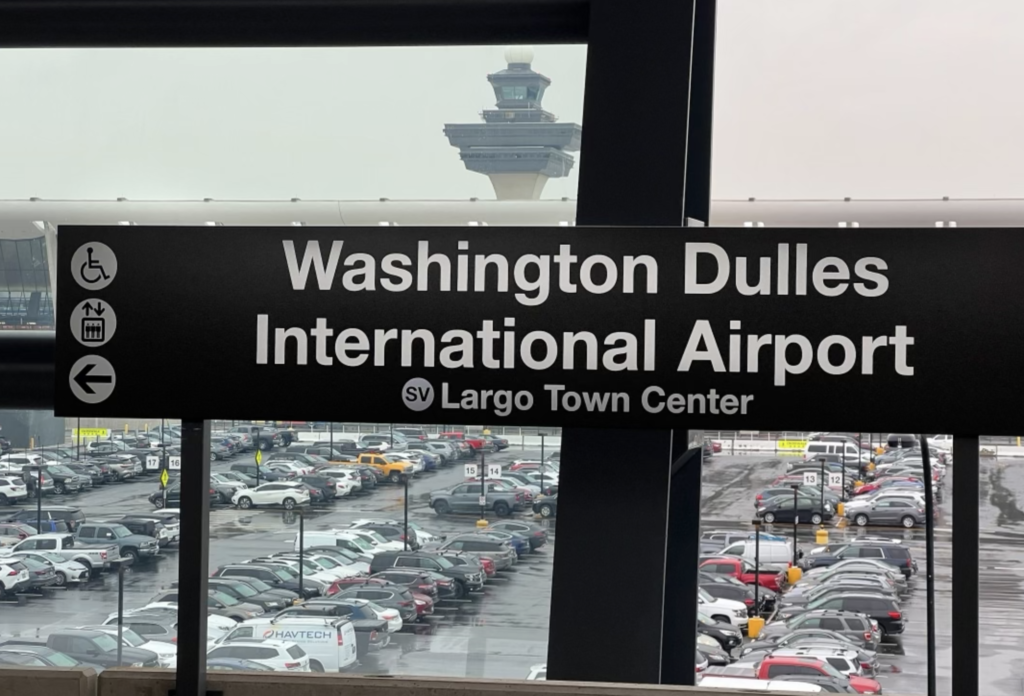 At 1:40 p.m., Metro Transit Police and station workers let the crowd inside. After scanning their SmarTrip cards, riders raced to the platform, making occasional stops to take photos of the new station.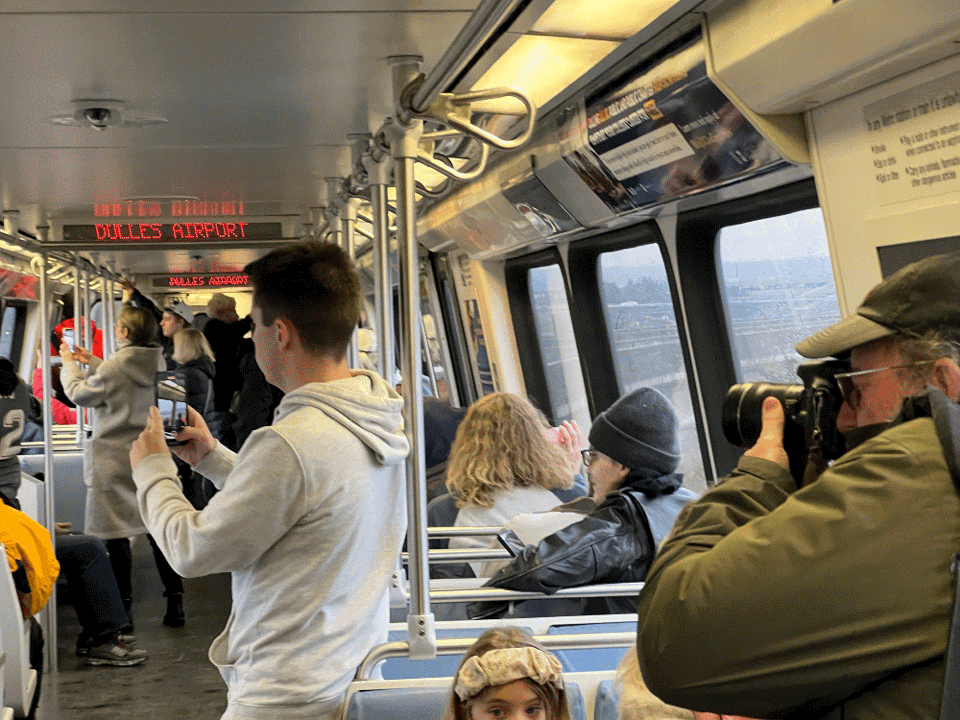 For $3 billion, the 11.5-miles of tracks come with six new stations.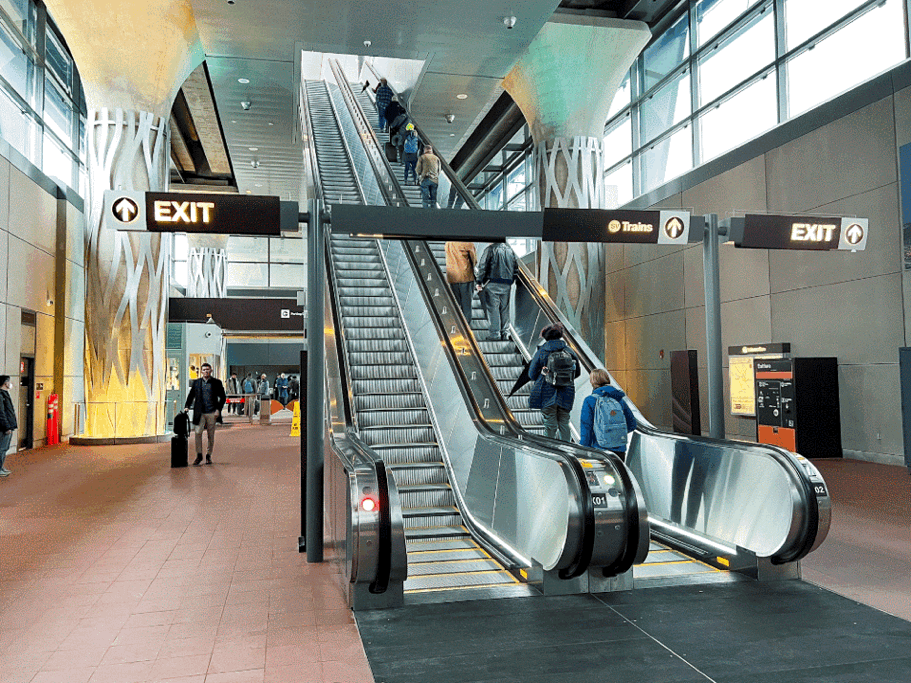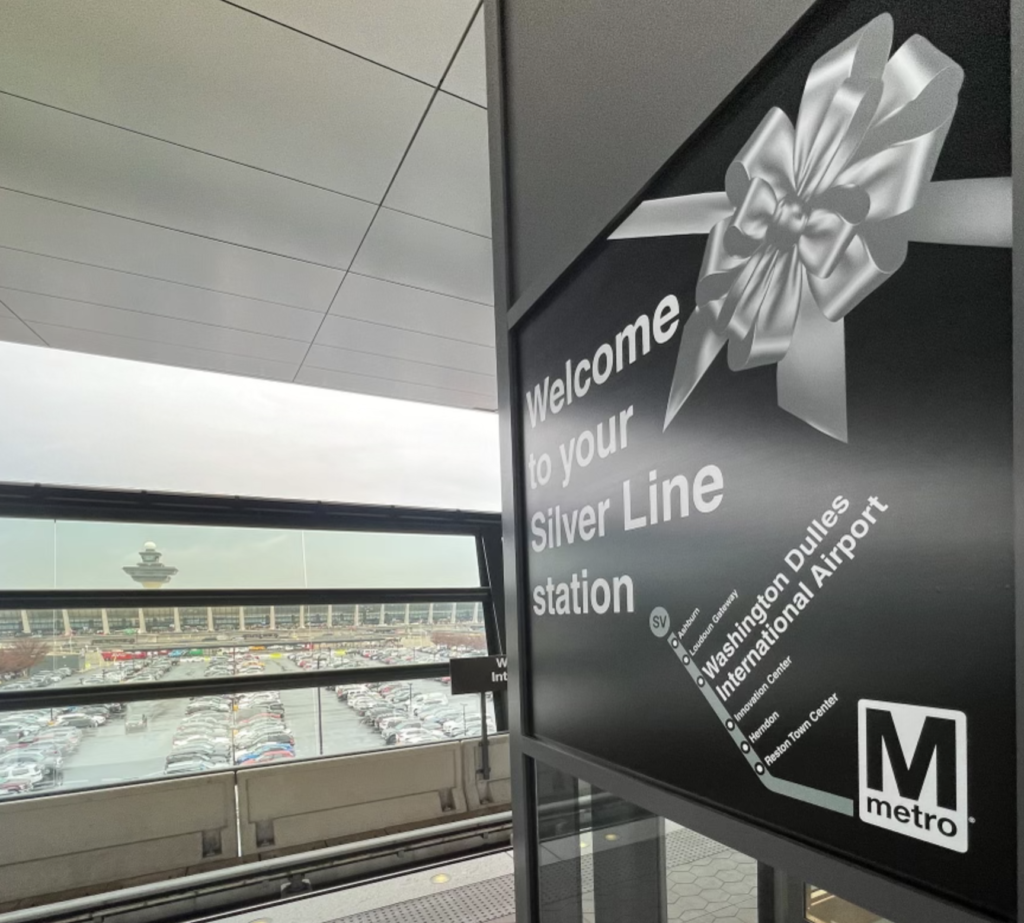 The new stations are: