What's unique about the Flight 93 Memorial is that it's not located in busy New York City or next to the world's largest military building.
Instead it's located in the middle of an empty field in Stonycreek Township in Somerset County, PA.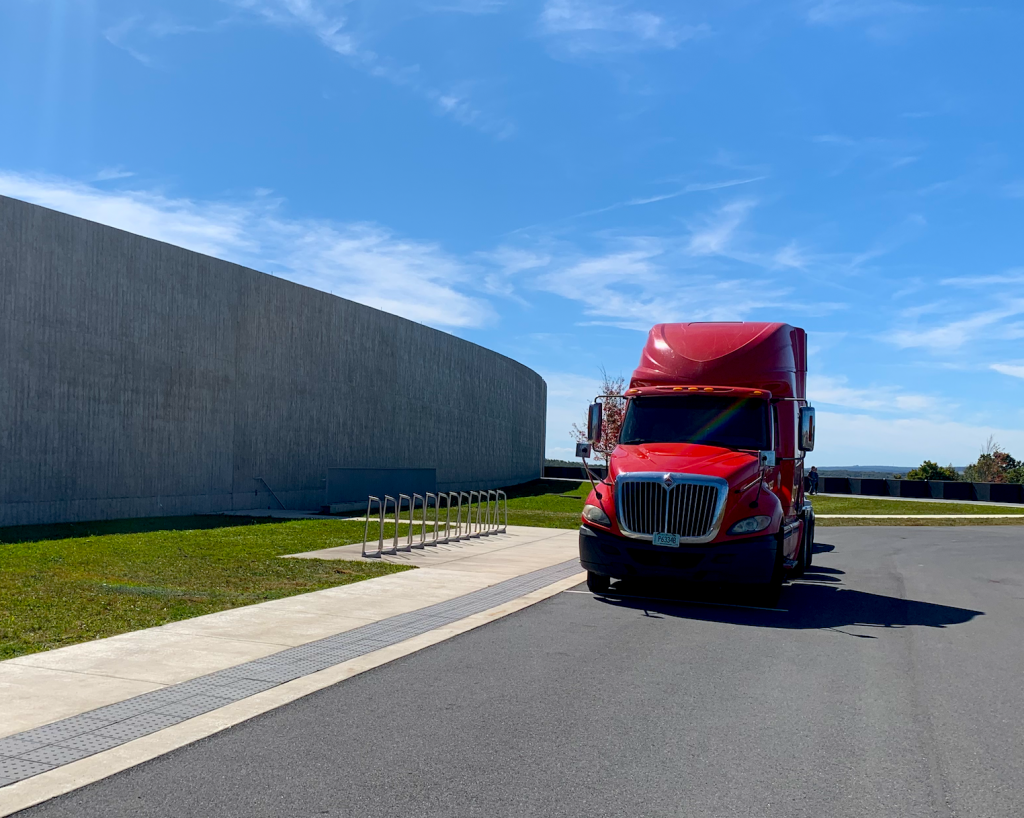 After the three jetliners hit their targets, the fourth was planned to hit the U.S. Capitol. Instead, heroic passengers took over the Islamic terrorists and crashed the plane 20 minutes from DC.
After learning from loved ones about the attacks on the World Trade Center and the Pentagon, passengers decided to rush down the aisle and overwhelm the terrorists.
Passenger Todd Beamer issued the rallying cry "Let's roll."
The memorial is on top of a hill, 500 yards from the crash site. The impact site is marked by a boulder and is accessible only to family members of the Flight 93 heroes.
This is hallowed ground because the bodies and wreckage are still buried underneath the coal field. When the plane crashed a large crater was created when the plane disintegrated. Volunteers and recovery workers spent thousand of hours sifting through the impact zone for remains and every passenger and crew were identified by DNA, dental records or fingerprints. All the remaining remains were put inside a four shipping containers and buried underground.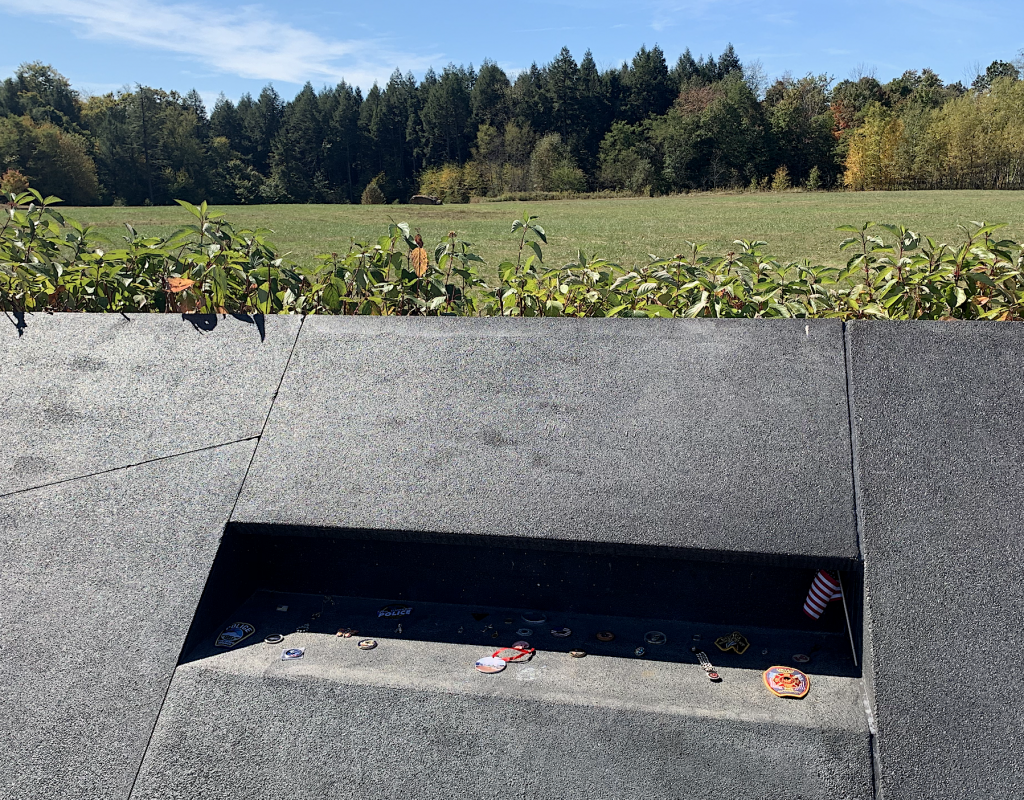 Inside the memorial, you can hear phone calls from some of the passengers to their loved ones – a very moving moment that will surely choke you up.
The Wall of Names is made of 40 individual slabs, each engraved with the name of a Flight 93 passenger or crew member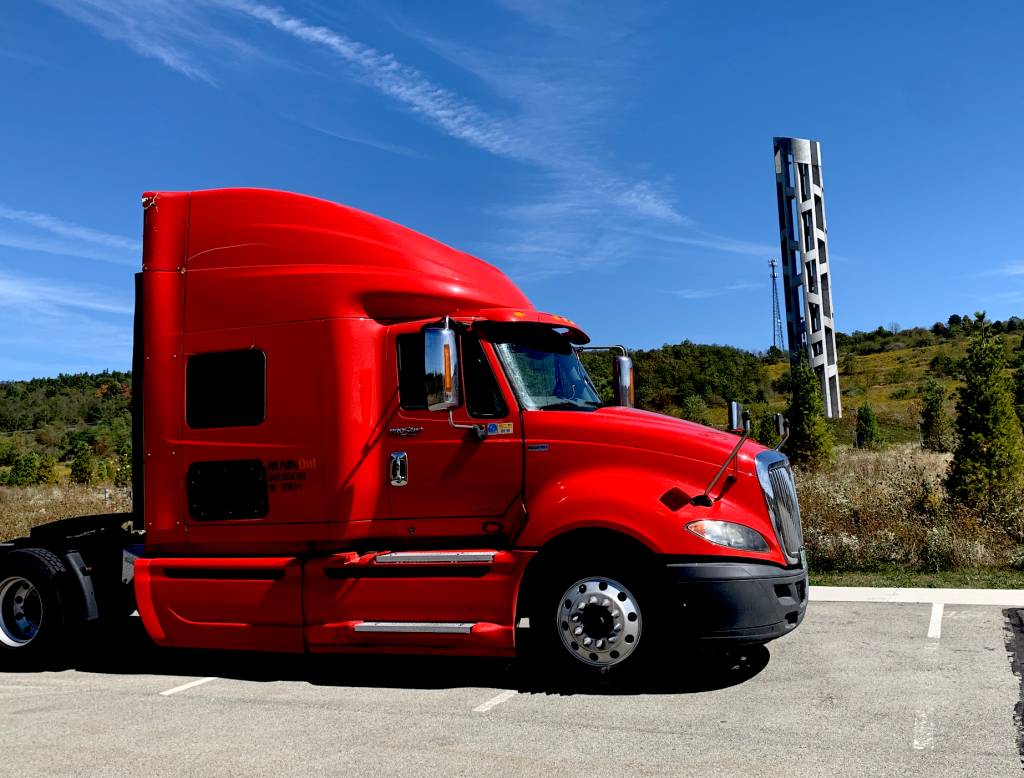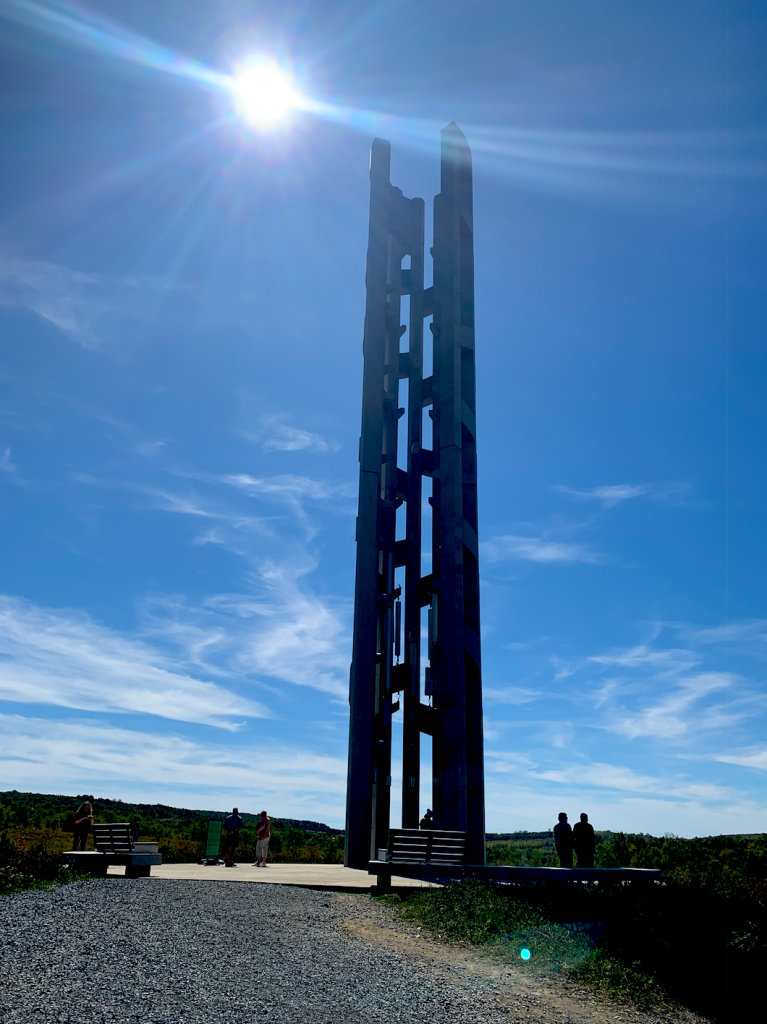 The Tower of Voices, a 93-foot tower memorializing Flight 93. The steel and concrete tower when completed will hold 40 wind chimes dedicating to each of the 40 passengers and crew members aboard the flight.
Years from now, when all of the thousands of trees that have been planted at the Memorial by family members and volunteers have grown up, the crash zone field marked by a boulder should be easier to spot.
My visit to the Flight 93 Memorial was a very emotional visit to a place of remembrance and reflection – never to be forgotten
At Smokey Joe's in Central City, Somerset County PA, the cooking is slow and methodical.
After leaving Shanksville, PA I found this Smokey Joe's Barbecue on Lincoln Hwy. I ordered a mix of brisket (moist and lean) and halushki.
I truly enjoyed it, here's my review: