If you find yourself in Tijuana, Mexico, and you're on the hunt for authentic, mouthwatering Mexican cuisine, look no further than El Huarache Veloz. This hidden gem tucked away in the heart of the city is a haven for food enthusiasts seeking unforgettable flavors and a warm, inviting atmosphere.
The menu at El Huarache Veloz boasts a variety of delectable dishes, but let's dive into a recent dining experience to give you a taste of what this establishment has to offer.
Huarache Delight
The highlight of the meal was the Huarache, featuring a combination of half chorizo con papa and half chicken mole. Topped with a slice of nopal, this dish was a perfect balance of flavors. What makes their Huarache stand out is its soft and thin base, unlike the thicker versions found in other places. It's a testament to the attention to detail that El Huarache Veloz brings to its traditional recipes.
Refreshing Lemonade and Service Excellence
To wash down these savory delights, the diner opted for lemonade with mineral water. While it was described as "good," the sweetness level was a tad high. The suggestion was to go easy on the sugar, making for a more refreshing experience.
Service at El Huarache Veloz is top-notch, with a special shoutout to Server Leonardo Diaz. He went the extra mile to explain the menu and recommend the best options, making the dining experience all the more enjoyable. Leonardo's attentiveness and regular check-ins ensured that every customer's needs were met promptly.
A Must-Visit in Tijuana
The restaurant's traditional Huarache was a highlight of the meal, with a combination of meat, lettuce, cheese, mushrooms, personal choice of salsa, and two eggs on top, served with a side of cactus. It's a flavorful, fulfilling dish that promises to satisfy any craving for authentic Mexican cuisine. The warm, attentive service and the array of tantalizing dishes create an irresistible combination for food lovers.
A Feast of Authentic Mexican Cuisine
El Huarache Veloz is a testament to the rich, diverse, and flavorful world of Mexican cuisine. With an array of mouthwatering dishes, attentive service, and a welcoming atmosphere, it's no wonder that this hidden gem is a must-visit spot in Tijuana.
So, if you ever find yourself near this culinary haven, don't hesitate to stop by and savor the unforgettable flavors that El Huarache Veloz has to offer. You won't be disappointed!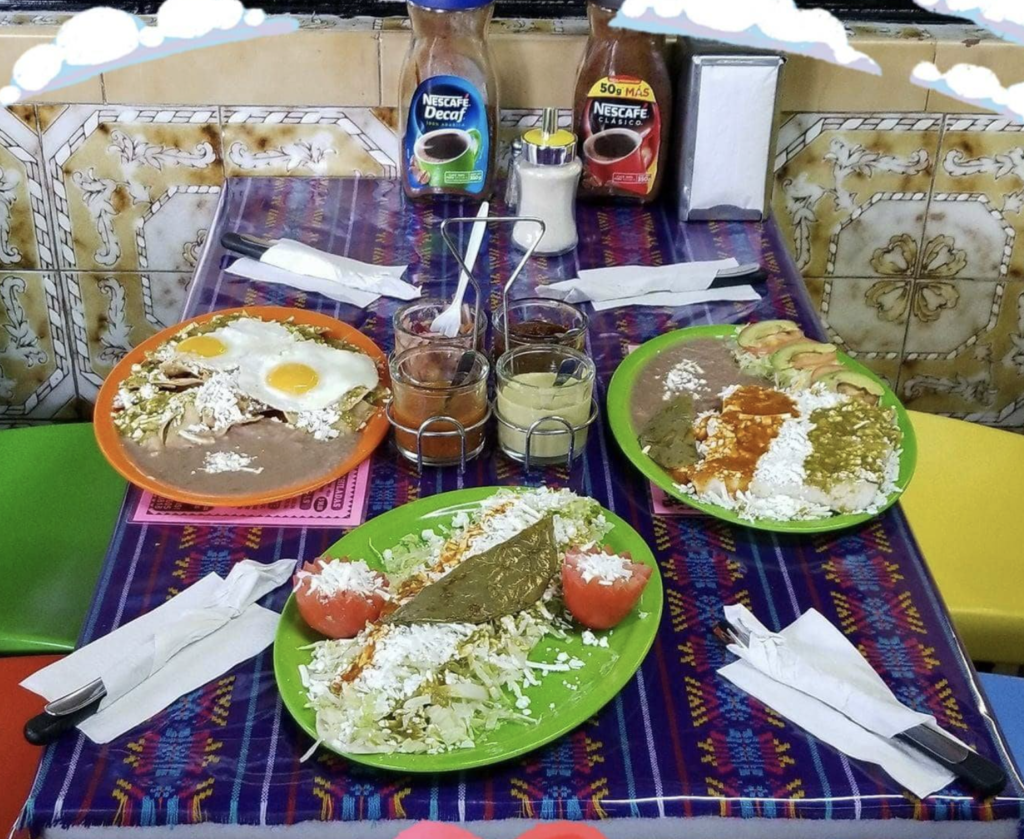 ESPANOL
El punto culminante de la comida fue el Huarache, que presentaba una combinación de mitad chorizo con papa y mitad mole de pollo. Cubierto con una rebanada de nopal, este platillo era un equilibrio perfecto de sabores. Lo que distingue a su Huarache es su base suave y delgada, a diferencia de las versiones más gruesas que se encuentran en otros lugares. Es un testimonio de la atención al detalle que El Huarache Veloz brinda a sus recetas tradicionales.
Refrescante Limonada y Excelencia en el Servicio
Para acompañar estas delicias sabrosas, el comensal optó por limonada con agua mineral. Aunque se describió como "buena", el nivel de dulzura estaba un poco alto. La sugerencia fue reducir el azúcar para lograr una experiencia más refrescante.
El servicio en El Huarache Veloz es de primera categoría, con un reconocimiento especial para el camarero Leonardo Díaz. Se esforzó por explicar el menú y recomendar las mejores opciones, haciendo que la experiencia gastronómica fuera aún más placentera. La atención y las revisiones regulares de Leonardo garantizaron que se cumplieran todas las necesidades de los clientes de manera oportuna.
Una Visita Obligada en Tijuana
El Huarache tradicional del restaurante fue un punto destacado de la comida, con una combinación de carne, lechuga, queso, champiñones, elección personal de salsa y dos huevos encima, servidos con un lado de nopal. Es un platillo sabroso y satisfactorio que promete satisfacer cualquier antojo de auténtica cocina mexicana. El cálido y atento servicio, junto con la variedad de platillos tentadores, crean una combinación irresistible para los amantes de la comida.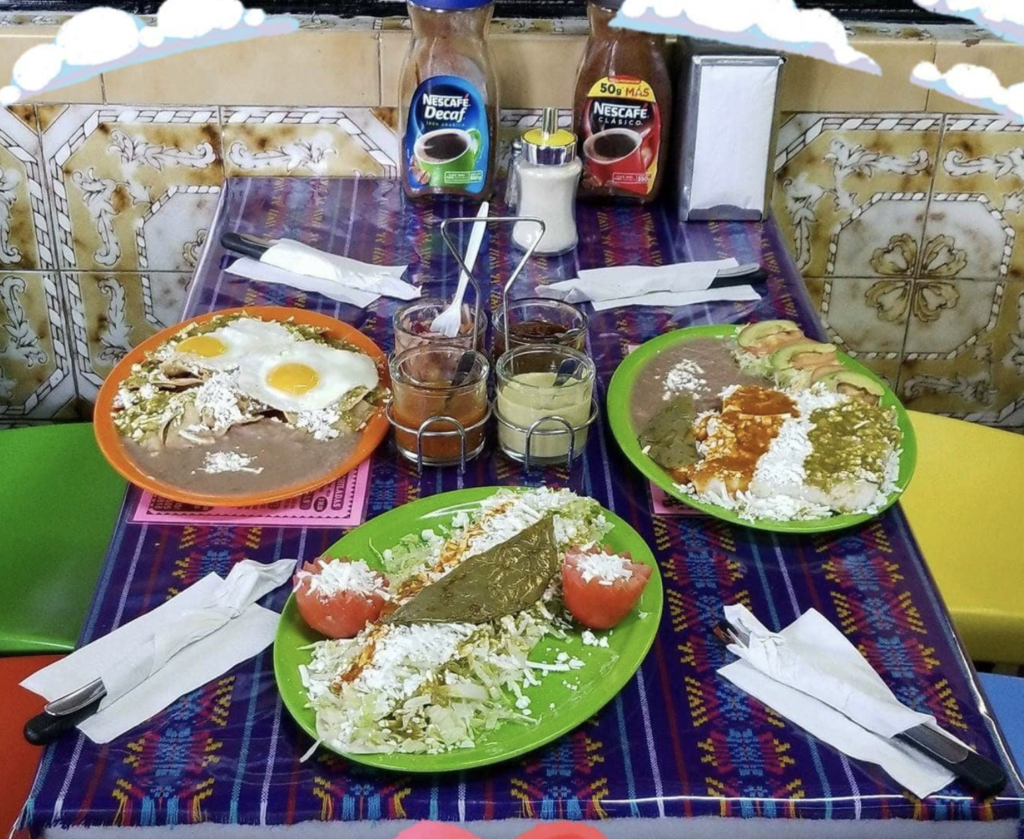 Un Festín de Cocina Mexicana Auténtica
El Huarache Veloz es un testimonio del rico, diverso y sabroso mundo de la cocina mexicana. Con una variedad de platillos deliciosos, un servicio atento y un ambiente acogedor, no es de extrañar que este tesoro escondido sea un lugar obligado para visitar en Tijuana.
Así que, si alguna vez te encuentras cerca de este refugio culinario, no dudes en pasarte y saborear los inolvidables sabores que El Huarache Veloz tiene para ofrecer. ¡No te decepcionarás!