I've only visited a handful of museum ships – mostly carriers, and never a battleship. It was an honor to drive my rig right onto the Memorial Park.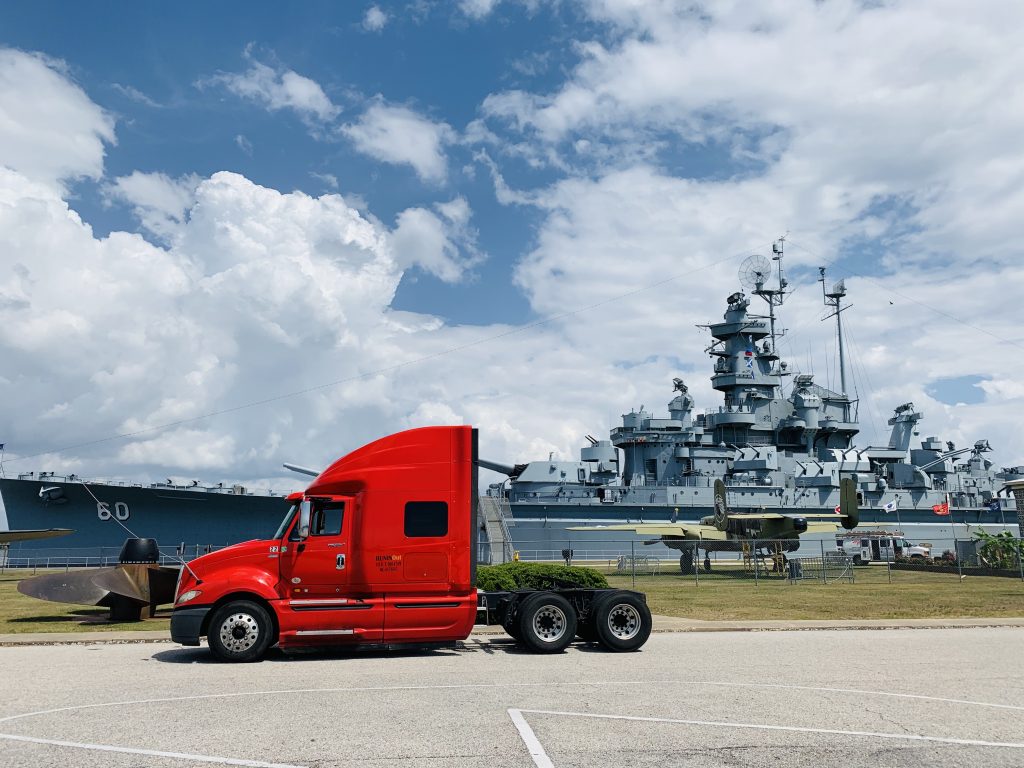 The USS ALABAMA is moored quiet and dignified in Mobile Bay beckoning families to board for a step back in time.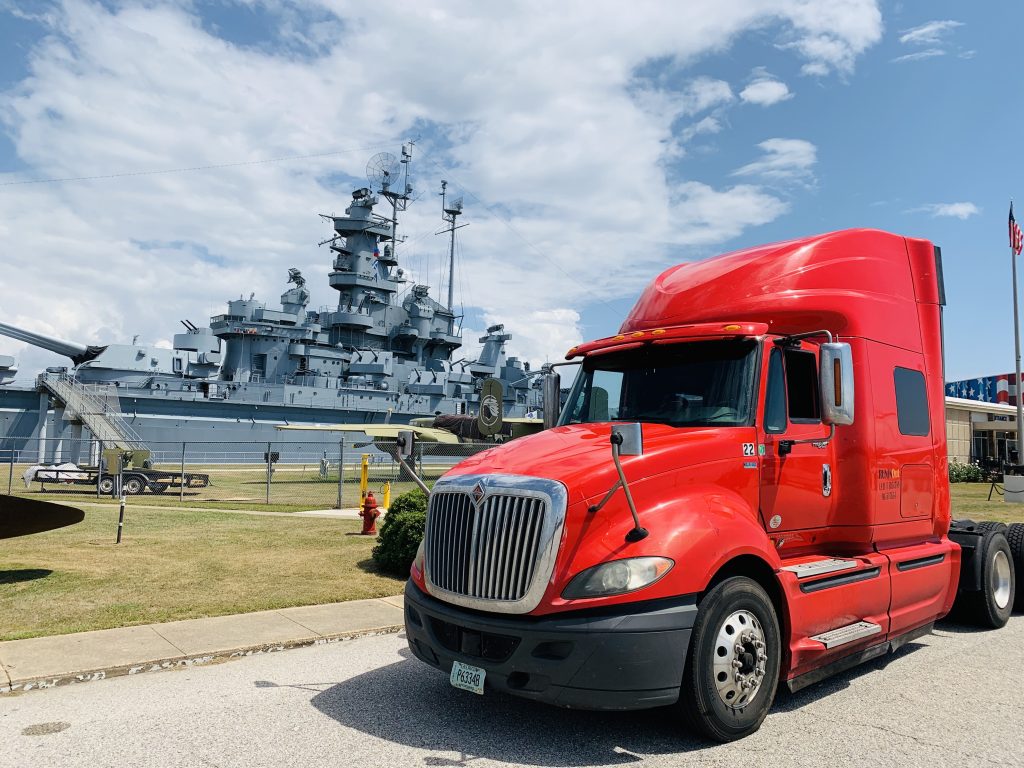 Her keel was laid on February 1, 1940 at the Norfolk Navy Yard in Portsmouth, Virginia and had a remarkable and storied career. She began her World War II adventures in the North Atlantic in 1943, then later that year, went to the South Pacific seas.
Unlike the New Jersey in Camden which is an Iowa Class battleship, Alabama is a South Dakota Class battleship. In the 1980's when the Navy recommissioned the four Iowa Class battleships, parts of the Alabama were cannibalized to restore the ships to service.
Home to a crew of 2,500 Sailors, this 45,000 ton battleship's WWII adventure culminated with leading the American Fleet into Tokyo Bay on September 5, 1945 and been awarded Nine Battle Stars for meritorious service.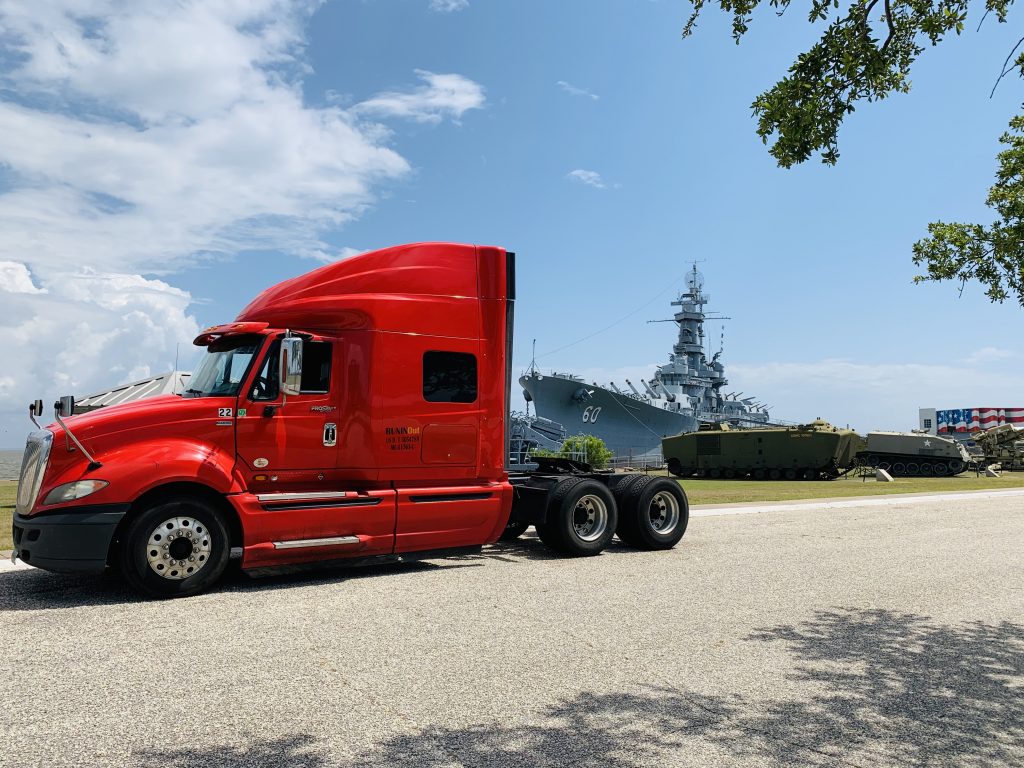 Alabama assisted in Operation Magic Carpet, bringing home hundreds of troops home after WW II. Shortly after, she was decommissioned in 1947, and the museum was opened in 1965.