As part of the Frontier GoWild challenge, I flew to Dallas-Fort Worth International Airport (DFW) – my 10th airport in this journey. As per the challenge's rules, I had to leave the airport and immerse myself in the local culture, food, or history of the area. So, I decided to hop on a train and explore Grapevine, a charming town nestled between Dallas and Fort Worth. My destination was Harvest Hall, a culinary gem that has quickly become a local favorite.
Harvest Hall: A Culinary Oasis in Grapevine
Harvest Hall, located in the heart of historic downtown Grapevine, opened its doors in 2020. This vibrant food hall brings together a diverse array of culinary talents under one roof, offering visitors a tantalizing journey through different flavors and cuisines. But it's more than just a place to eat; Harvest Hall is on a mission to celebrate the local culture, support local artisans, and create a sense of community.
My Culinary Adventure at Brisket Rules
As I strolled through the inviting corridors of Harvest Hall, the mouthwatering aromas from various food stalls beckoned me. After some careful consideration, I settled on "Brisket Rules," a barbecue joint that promised to deliver a true taste of Texas.
I ordered the Brisket Slider combo, which featured three mini sliders: a classic brisket round end slider, a succulent pork belly slider, and an irresistible combination of the two. Each slider was a burst of smoky flavor and tenderness, a testament to the pitmaster's skill.
But the star of the meal wasn't just the sliders; it was the side dish that stole the show. The "Gordo Cheese Mac and Cheese with Brisket" was a creamy, indulgent delight. The gooey cheese perfectly complemented the rich, smoky brisket, creating a harmonious blend of flavors and textures that left me craving more.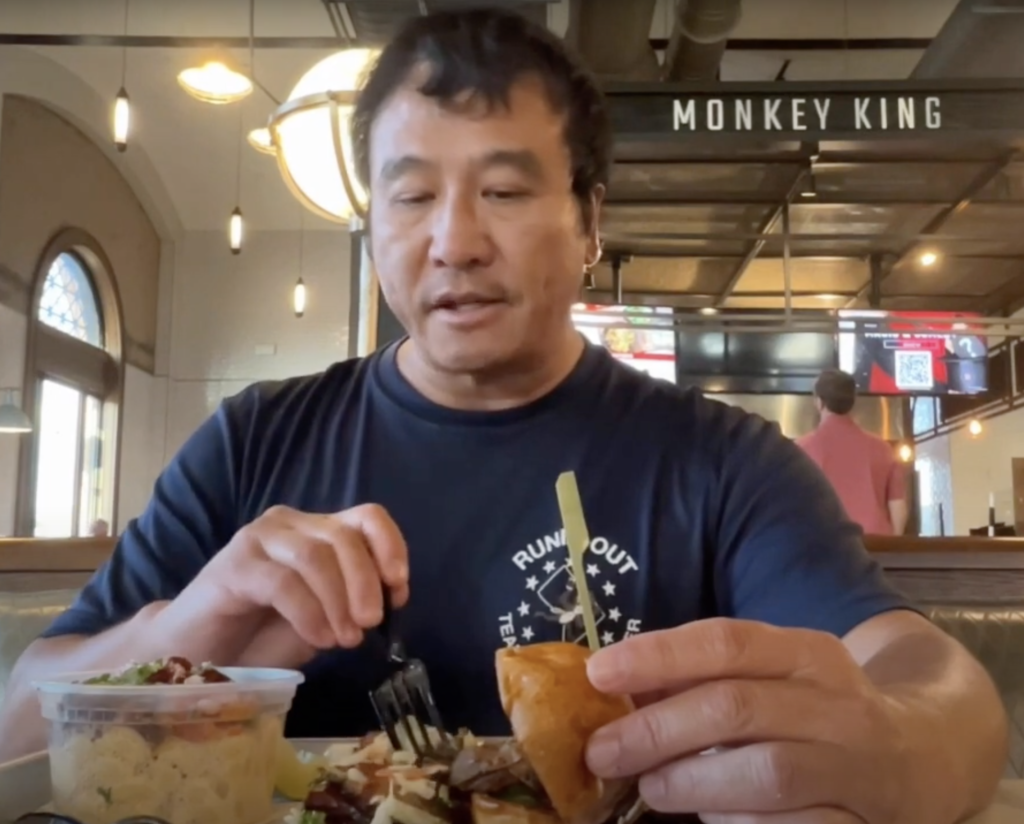 The Grapevine Experience
After savoring every bite of my meal at Harvest Hall, I took some time to explore the charming town of Grapevine. Known for its historical significance and quaint streets, Grapevine offers a glimpse into Texas's past while embracing its modern culture.
The town is home to numerous boutique shops, wineries, and art galleries, making it a perfect place to stroll and explore. The historic Main Street is lined with beautifully preserved buildings, each telling a story of Grapevine's rich heritage.
My visit to Harvest Hall and Grapevine, Texas, was a memorable adventure filled with delicious food, history, and local culture. I left with a newfound appreciation for the culinary diversity and warm hospitality that this area has to offer. Harvest Hall, with its mission to celebrate community and local flavors, is undoubtedly a must-visit destination for any food lover exploring the Dallas-Fort Worth area.